Hero   Avengers   Batman   Capt America   Conan   Daredevil   Fantastic 4   Flash   Green Lantern   Hulk   Iron Man   JLA   Punisher   Spider-Man Star Trek   Star Wars   Superman   Teen Titans   Thor   Wolverine   Wonder Woman   X-Men

Type      Annuals    Trades  More Trades

Grade      NM    VF or Fine    VG or Good

Price     Lowest: 99¢ each    Highest

Our entire store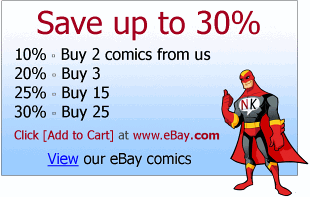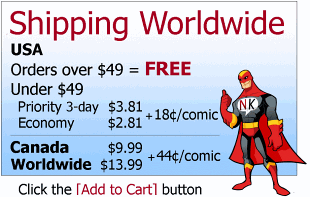 FREE shipping in the USA
for orders over $49. Otherwise...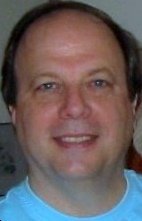 Hi. I'm Jim Drucker, CEO of NewKadia.
We've been selling on our website, NewKadia, for
17 years
. In addition to our website, we just started selling on eBay.
Nothing distracts us from keeping our
75,000 customers
happy.
Perry, CJ and Brian supervise shipping



Monday through Saturday from our facility.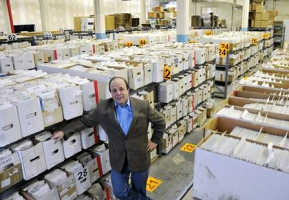 We've sold over
2 million comics
. We only sell comic books and only online.
Have a question?
Contact me here
Jim Drucker
Free insurance to every country



Strong boxes
Each comic bagged and boarded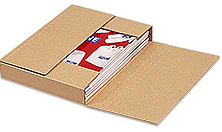 Your box is stamped: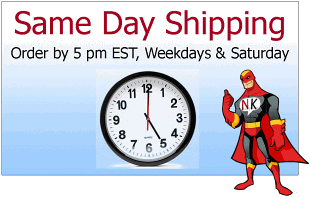 Same guarantee as our online store



For any reason,
we'll refund your cost and pay return postage.


"A high-tech inventory system enables NewKadia to fill orders at superhero speed."
- The Philadelphia Inquirer.